Events in the Community
A Conversation on Grief and the Healing Power of Stories
Tuesday, Oct. 31, 7:30 PM, 7:30 PM, Wyncote NW Forum
1119 8th Ave. (entrance off Seneca St.), Seattle
$5 – $25 sliding scale
Join a conversation between Ty Nolan, internationally known New York Times and USA Today bestselling author for their work in grief, bereavement, and hospice care, and Rebecca Crichton, executive director of the Northwest Center for Creative Aging.
Nolan calls himself a "technician of the sacred in healing" having worked with AIDS patients during the early devastating years of the disease. Nolan reminds us that "a Story is often the only thing we can take with us when we go. Many of us are hungry for Stories that can be a map of understanding for where we have been and where we might be going."
Click here for more details and ticket info.
Virtual and Live Offerings in the Larger Community
Elderwise Day Program at the Memory Hub
1021 Columbia Street, Seattle
It has been about a year since the Elderwise day program returned to the full four hours. The University of Washington recently announced that face masks will now be optional and distance requirements within the program room can be eased. There are now spots available for this unique program of community support and enrichment for those living with dementia so email Janet to schedule a visit.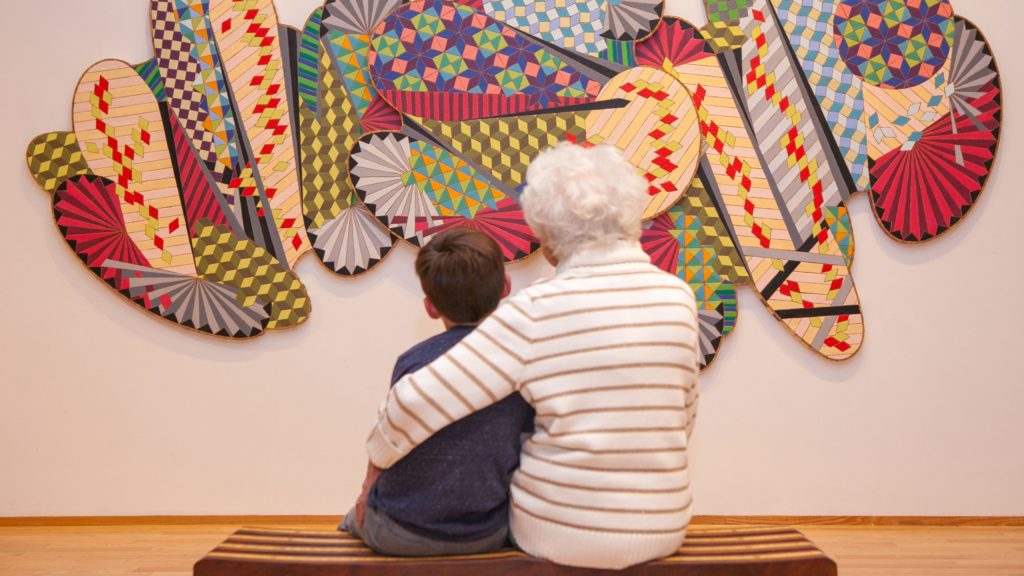 Look Again: Early Stage Memory Loss Guided Art
First Fridays starting October 3, 10 – 11 AM
Bainbridge Island Museum of Art, 550 Winslow Way E
Facilitated art discussion for individuals living with early-stage memory loss and their care partners. Look Again uses a combination of Visual Thinking Strategies and other facilitation techniques to support an engaging and accessible discussion. Prior registration not required. Email with questions.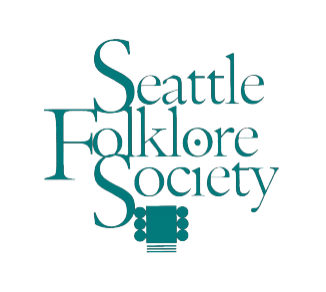 October Folklore Society Events
Except as noted, all events at Phinney Center Concert Hall
Brick Building, 6532 Phinney Ave N, Seattle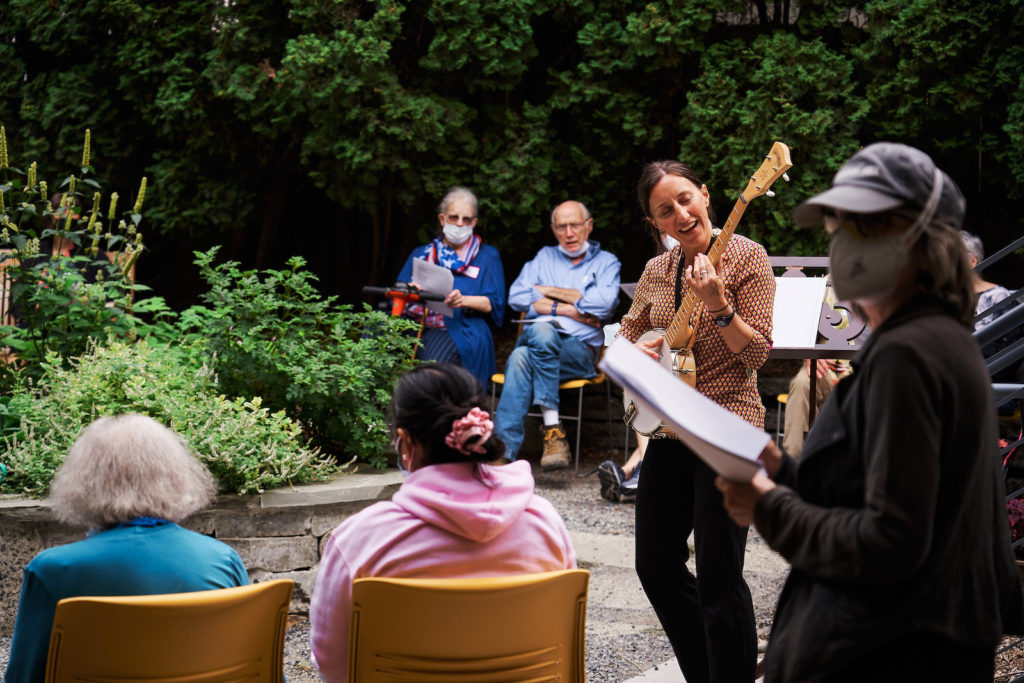 Alzheimer's Café at The Memory Hub
Monthly, Second Tuesdays, 2:30 – 4 PM, 1021 Columbia St., Seattle
Oct. 10, Nov. 14, Dec. 12
Offered by Frye Art Museum & the UW Memory and Brain Wellness Center
A unique opportunity for people living with dementia, their care partners, family, and friends to enjoy companionship, good food, live music, and fun in a relaxed environment.
Pre-registration required. Click the dates to register. For more information, email or call Mary Jane Knecht, 206-432-8265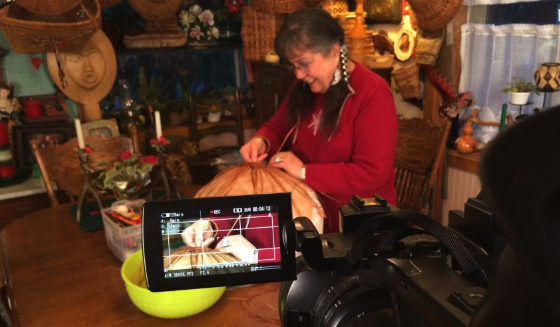 Promised Land: Documentary Film Screening
Thursday, Oct. 12, 7 – 9 PM, MOHAI Faye G. Allen Grand Atrium
Presented by MOHAI and the Duwamish Tribe
Sliding scale: Free – $50
Promised Land is an award-winning social justice documentary that follows the Duwamish and the Chinook as they fight for the restoration of long-denied treaty rights. In following their story, the film examines the larger problem of how the government and society still look at tribal sovereignty. Following the film, there will be a panel discussion with members of both Tribal Councils. Click here to learn more and register.
NEST Presents: Made to Last—Preserving History through Buildings: Lessons from Seattle
Sunday, October 15, 12:30 – 1:30 PM
University Heights, 5031 University Way NE, Seattle
2023 marks the 50th anniversary year of Historic Seattle, a membership organization that has preserved and restored buildings, provided the community with educational programming and encouraged people to get involved in preservation. Architectural historian and author Lawrence Kreisman will share the projects, educational programs, and advocacy efforts that have had lasting impact on the region. Click here to learn more and to register.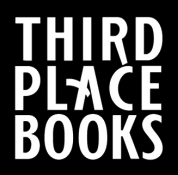 Third Place Books: Best Books to Read This Fall
Tuesday, October 17, 2 – 3 PM, Third Place Books Ravenna
6504 20th Ave, Seattle
So many books, never enough time to read them all. Third Place Books is once again hosting NEST to talk about books. Your favorite neighborhood booksellers will share their favorite books for your reading pleasure! Click here to register. Space is limited.
Memory Navigator Consultation Services
Thursdays all day, starting October 26
The Memory Hub, 1021 Columbia Street, Seattle
Looking for information or support for the memory loss journey? At the Memory Hub, a care consultant from the Alzheimer's Association acts as "Memory Navigator." Erica Farrell provides free 30-minute appointments once a week, to help you get connected with helpful memory loss resources. Discuss what you're looking for, and discover what may be available in your area to help you thrive. Click here for a list of dates and to register.
A Nicer Kind of Murder: The Evolution of Crime Fiction
Thursday, Oct. 26, 6:30 –7:30 PM, Presented by Humanities Washington
Explore the shifting role of the victim in detective novels, and how that shift reflects broader social changes. From Poe and Sherlock Homes to British cozies and hardboiled pulps, novelist Matthew Sullivan traces the many influences on the postwar and modern eras of the mystery genre and shows how empathy plays a unique role in contemporary crime novels—especially in today's literary mysteries. Click here to learn more and register.
Walking Each Other Home: An Evening Celebrating Our Elderhood
Thursday & Friday, November 2 & 3, 7 – 9:30 PM
Whidbey Island Center for the Arts, 565 Camano Ave., Langley, WA
A dynamic showcase of local artists' takes on aging, from the difficult to the humorous. Illuminating the various issues we face as we go through our individual and collective aging processes, the show spans an emotional arc from comedy to heart-opening drama, with lots of really good music thrown in.
Click here to learn more and buy tickets.
here:now Art-Making and Discussion Class
Six Wednesdays starting November 8, 2 – 4 PM
Frye Art Museum, 704 Terry Ave, Seattle
Designed for adults living with dementia and their care partners, here:now is a free arts engagement program that celebrates present-moment awareness and new possibilities for creative expression. For more information or to register, call 206-432-8265 or email.
Unless indicated, events are free and held at GSC.
525 N. 85th Street, Seattle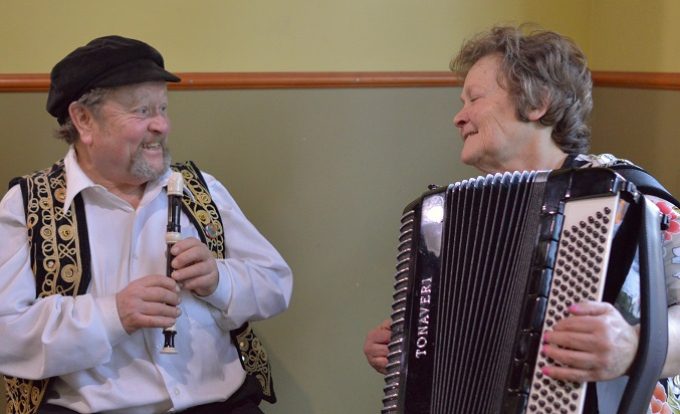 Oktoberfest Celebration with Folk Voice Band
Wednesday, September 27, 1 – 2:30 PM
The wonderful Folk Voice Band returns to help celebrate Oktoberfest with authentic music. Stay after the end for a beer toast and pretzels. Call to RSVP for this free event: 206-297-0875.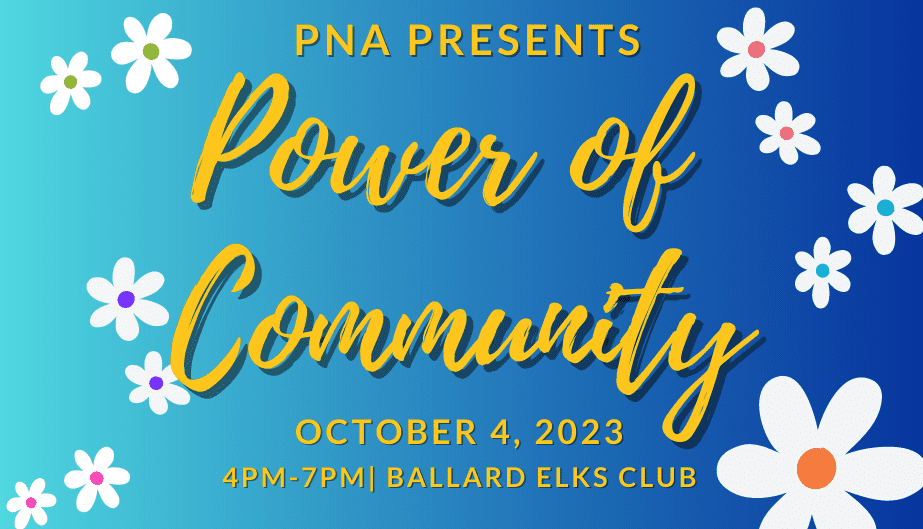 Power of Community
Wednesday, October 4, 4 – 7 PM, Ballard Elks Club
6411 Seaview Ave NW, Seattle
A fundraising event supporting the PNA Greenwood Senior Center and PNA Village Program featuring a catered meal and cocktail hour to toast the donors who make possible all of their programs and services. There will also be guest speakers and a celebration of two amazing staff "who have elevated our Senior Programs and Memory Loss Program to the highest of heights, Cecily Kaplan and Carin Mack."
Click here to learn more and buy tickets.
Hispanic Heritage Month Film Series
Friday, October 6, 1 – 3 PM
RSVP for this free event: 206-297-0875
The Motorcycle Diaries (2004) A retelling of the motorcycle road trip Che Guevara went on in his youth that showed him his life's calling. Starring Gael Garcia Bernal.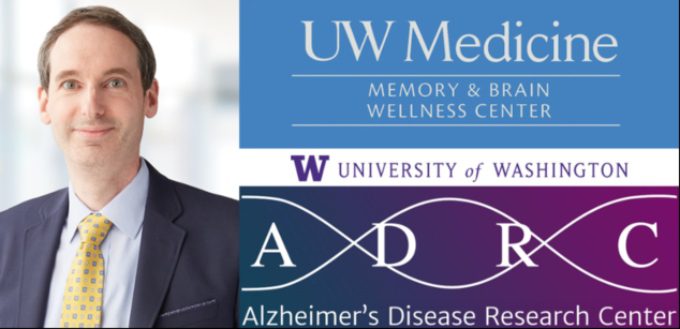 UW Alzheimer's Disease Research Center, Research Update
Wednesday, October 11, 2 – 4:30 PM
A presentation led by Dr. Michael Rosenbloom, a board-certified neurologist at the UW Medicine Memory and Brain Wellness Center, about current research studies at the UW ADRC and how to become involved. Call to RSVP for this free event: 206-297-0875.
Mosaic Workshops
Wednesdays, October 18 & 25, 1 – 3 PM
Be part of creating a collaborative piece of art while also learning the basics of the ancient art of mosaic. Seattle Mosaic Arts is facilitating two workshops in which they will lead you through making a segment to incorporate into a new art piece or fill in parts in progress. While welcome, no prior experience or artistic skill required. All materials provided. Must RSVP: 206-297-0875. Come to one or both sessions!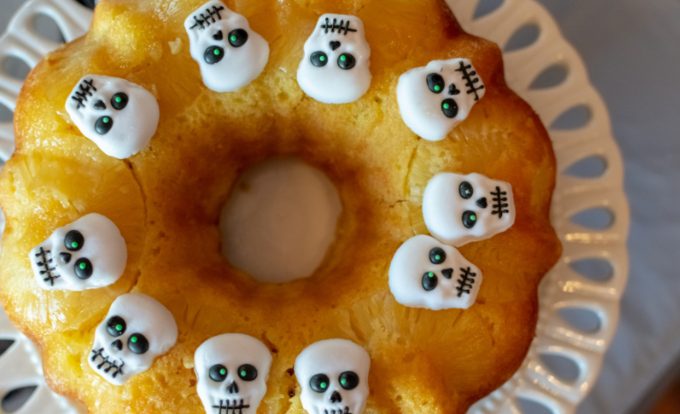 Death Café
Monday, October 23, 2 – 3:30 PM
Gather together with some cake and drinks to discuss death. Death Café is an international movement that aims to increase awareness of death with a view to helping people make the most of their lives. This will be a group-directed discussion of death with no agenda, objectives, or themes. It is a discussion group rather than a grief support or counseling session. Resources will be available. Must RSVP as space is limited: 206-297-0875.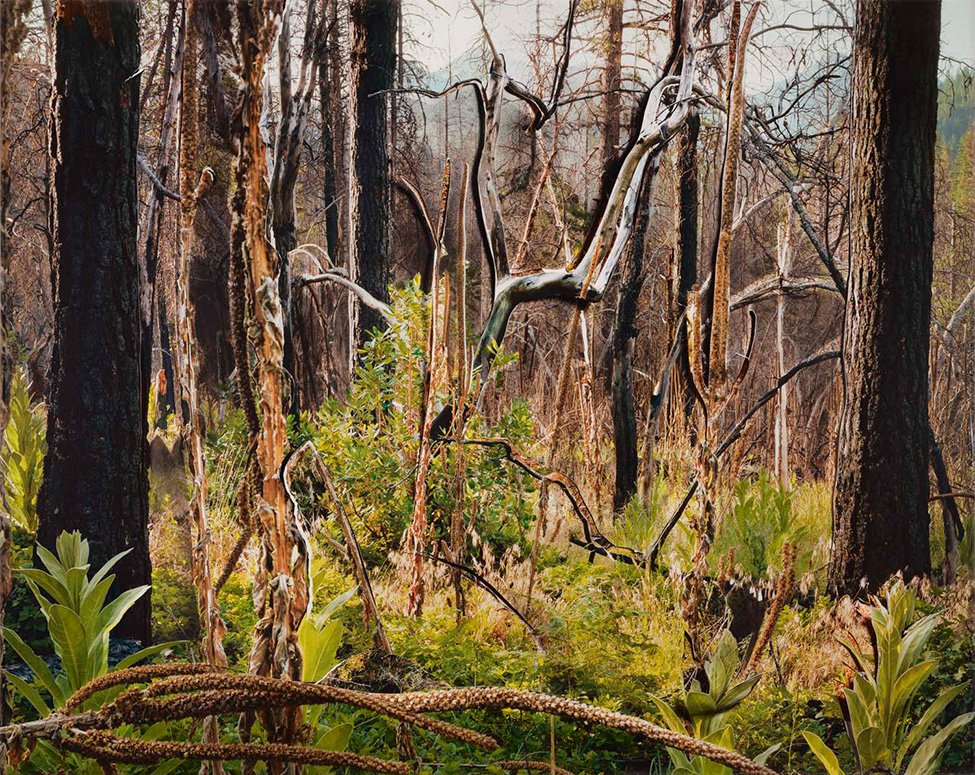 Finding Art In and Out of the Gallery: Creating Meaningful Discussions for Adults Living with Dementia
Friday, October 27, 9 – 11:30 AM
Designed for family members, friends, and professional social and healthcare workers, this free workshop will introduce techniques for engaging individuals living with dementia in discussion about art, personal objects, and the natural world. Register with Kristen Oshyn, Memory Loss Program Social Worker, by Oct. 20.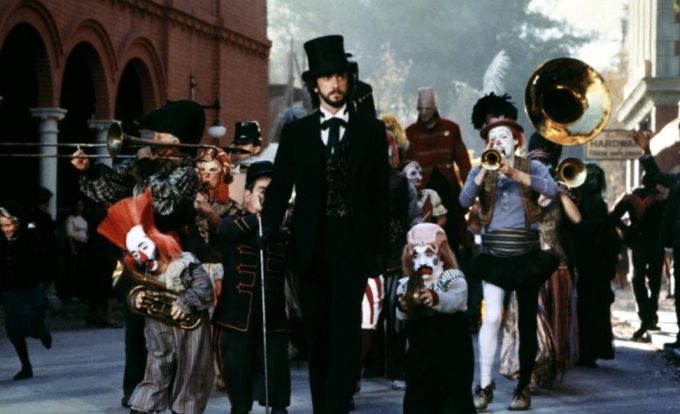 Scarecrow Video Presents: Something Wicked This Way Comes
Tuesday, October 31, 1 – 3 PM
A small town is visited by a mysterious stranger named Mr. Dark and his Pandemonium Carnival, and two young boys stumble onto a secret. Screenplay by Ray Bradbury, based on his book of the same name. Starring Jason Robards, Diane Ladd & Pam Grier. Scarecrow Video, a local nonprofit film organization dedicated to championing the role of film arts in community, cultural, and civic life, presents quarterly classic movies at the GSC.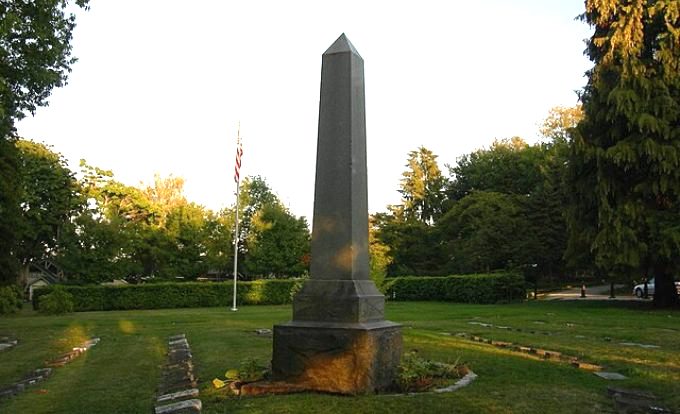 Seattle's Civil War Legacy
Wednesday, November 1, 1 – 2:30 PM
Stories of what the thousands of Seattle men did on the battlefields of Gettysburg, Shiloh, Antietam, and their lives and roles as Seattle pioneers in the decades after the war. This talk offers an introduction to the men of the Blue and the Gray who called Seattle home and many personal and individual histories. Call to RSVP for this free event: 206-297-0875.
First Tuesday Book Group
Tuesday, October 3, 7 – 8 PM
New members are always welcome! Click for the reading list: FTBG 2022-2023 Books
Click here to register.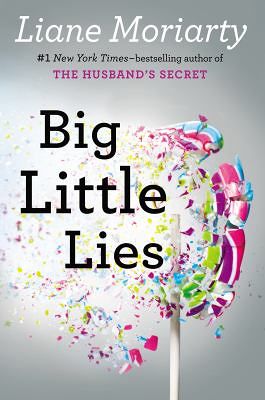 KnitLit Book Group
Wednesday, October 4, 6 – 7:30 PM
Chat about the monthly book and share your knitting, crocheting, or crafting projects. This month's book is Big Little Lies, a novel by Liane Moriarty about "the dangerous little lies we tell ourselves just to survive." Click here to register.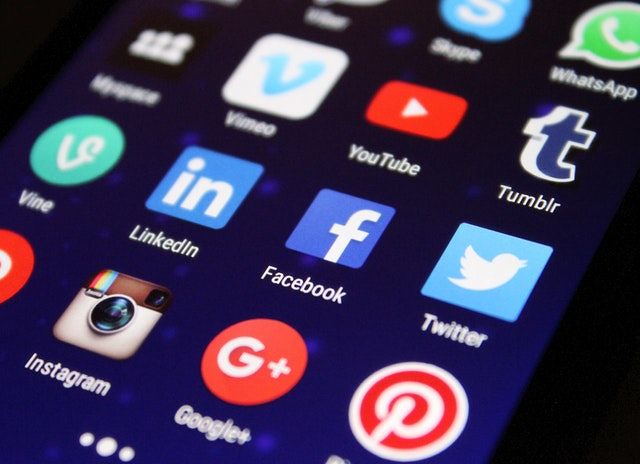 Tech Programs with Bridget of GentleTechHelp.com
Explore Personal Web Mail
Wednesday, October 4, 2 – 3 PM
Look at the basics of personal webmail services such as Google and AOL and learn helpful tips and tricks.
Is a Chromebook Right for You?
Wednesday, October 11, 2 – 3 PM
Chromebook computers are often a less costly choice and include free programs. Explore options a general user might consider.
Tech Vocabulary Basics
Wednesday, October 18, 2 – 3 PM
Tech lingo can be confusing – Bluetooth, ethernet, cellular? Look at words you see often and demystify this digital language.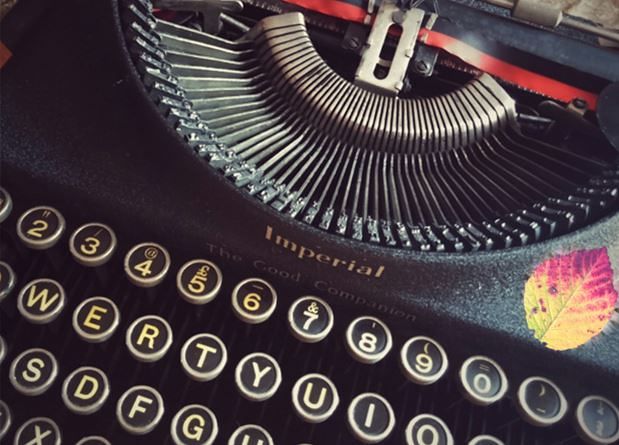 Writing Workshop: Hooray for Darkness! Creating Villains and Monsters
Sunday, October 8, 4 – 5:30 PM
This will be the first in a monthly writing workshop series.
Monsterologist Evan J. Peterson will take students through a course in creating fearsome characters and beasts. This program celebrates the Terrifying Tales Short Story Contest. Submit your own spooky story by October 21 for a chance to win. Click here to register.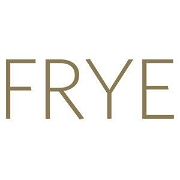 Artwork Discussion with Frye Art Museum
Tuesday, October 10, 1 – 2 PM
Join an open-ended artwork discussion led by an educator from Frye Art Museum. Click here to register.
Functional Medicine: Getting to the Root Cause of Disease
Tuesday, October 10, 6 – 7 PM
Learn about the five pillars of functional medicine—sleep, stress management, nutrition, daily activity, and relationships—with Bashar Khiatah, MD, Internal Medicine. Discover how these can impact your health and create common patterns of illness when out of balance. Click here to register.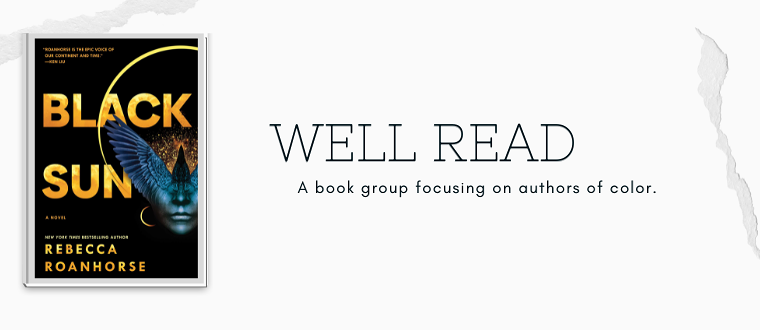 Well Read Book Group
Wednesday, October 11, 6:30 – 7:30 PM
Join a book group that focuses on reading, discussing, and amplifying books written by authors of color. New members are always welcome. This month's selection is Black Sun by Rebecca Roanhorse. Click here to register.
Introduction to Genealogy
Wednesdays, 7 – 8 PM
Join professional genealogist, Winona Laird, from South King County Genealogical Society for a series of programs to help you along on your genealogical journey. Click here to register.
October 18: Supplemental Census Records
November 15: Using Timelines in Your Genealogy
December 20: Research Techniques
Cookbook Book Group
Wednesday, October 18, 6:30 – 7:30 PM
This month: Cooking with Plant Based Meat by America's Test Kitchen
Try making a recipe of your choice from the same cookbook! Send a photo of your finished dish to the librarian host along with brief comments about your experience.
Click here to register. Click here for additional dates.
Aging Well Learning Community
Saturday, October 21, 10:15 AM – 12:30 PM
An open-learning community dedicated to aging well with consciousness, courage, and contribution. New members are always welcome. This month's focus is Music—Choose a Song Meaningful to Your Life to Share. Click here to register.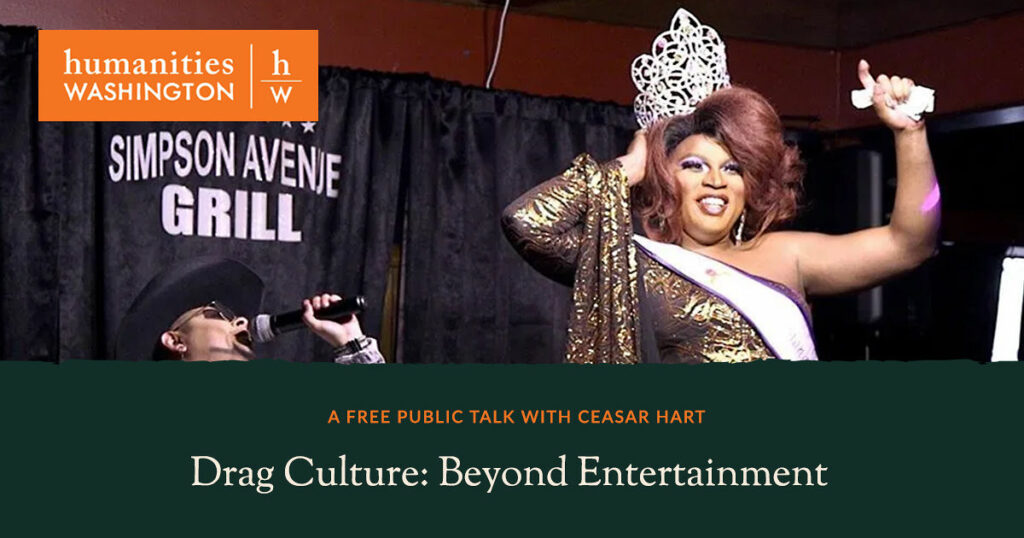 Drag Culture: Beyond Entertainment
Sunday, Oct. 29, 3 – 4 PM, Sponsored by Humanities Washington
Join drag king performer Ceasar Hart and explore the history of drag culture and why it is so important for many in the LGBTQ+ community. Discover the impact of this art form, and how it can be used not only to raise awareness and advocate for LGBTQ+ acceptance, but also as a powerful vehicle for individual self-expression. Click here to register.
On-going Events & Programs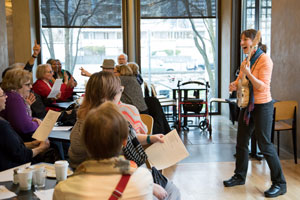 Alzheimer's Café at The Memory Hub
Monthly, Second Tuesdays, 2:30 – 4 PM: Oct. 10, Nov. 14, Dec. 12
1021 Columbia St., Seattle
A unique opportunity for people living with dementia, their care partners, family, and friends to enjoy companionship, live music, and fun in a relaxed environment. Pre-registration required. Click the date to register. For more information, email or call Mary Jane Knecht, 206-432-8265
End of Life Ready Planning Sessions
Wednesday, October 4, 12 – 1 PM
Wednesday, October 18, 6:30 – 7:30 PM
Review how to fill out and document a set of Advance Directives, how to choose a Health Care Agent if you can't speak for yourself, and what choices are legal and accessible to die on your terms in Washington State. Presented by End of Life Washington. Click the dates to register. To learn more, click here.
Ongoing NEST Classes Open to the Public
Northeast Seattle Together (NEST) is a non-profit grassroots community based on the nation"virtual village model." Check their calendar for ongoing and special events that are open to the community. Call 206-525-6378 or email with questions.
The Gathering Place: In-Person & Virtual
An early stage memory loss enrichment program
Virtual: Tuesdays, 1 – 3 PM
In-Person: Thursdays, 1 – 4 PM, Greenwood Senior Center, 525 N 85th Street, Seattle
A weekly enrichment program for people with mild cognitive impairment (MCI) or early stage memory loss (ESML). Not a drop-in group but an ongoing commitment limited to 8 participants. Virtual: $20 per session; In-person: $40 per session. Some scholarships available. For more information, email or call Carin Mack, MSW, 206-230-0166.
Wallingford Senior Center
Wallingford Senior Center is offering an extensive selection of both Zoom and in-person programs. Click here for details. Email with questions.
Humanities Washington Programs
Humanities Washington holds events and programs led by cultural experts, scholars, and storytellers, who discuss everything from Washington State history to philosophy to current social issues. Click here for their current calendar and to learn more.
Seattle Public Library Arts Access
Two free services for streaming videos available: Kanopy and Access. All you need is a library card. You can get one now, for digital access, at spl.org. On Kanopy you can stream 5 free programs a month. Access is unlimited streaming.
Silver Kite Community Arts
SilverKite is teaming with the local library systems to offer online intergenerational arts workshops, talks, social hours, and performances for the community. Visit their website for schedules and to learn more.