About Us
Northwest Center for Creative Aging (NWCCA) advocates for the creativity, vitality, and wholeness inherent in all of us. As we age, we discover new capacities and new interests. We seek activities that expand our minds, strengthen our bodies, and open our hearts. We recognize the necessity of interdependence, humor, generosity, and gratitude to bolster us during challenging times. 
An integral member of the vibrant network of agencies and organizations serving the aging community in the Pacific Northwest, NWCCA serves as an additional resource for informing our community about the many activities and programs available for us as we age.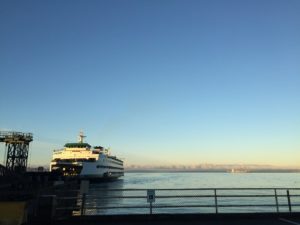 Rebecca Crichton, Executive Director
Rebecca Crichton started her 'Encore Career' as ED of NWCCA in 2012 after 21 years with The Boeing Company. She refashioned her skills and knowledge as a writer, curriculum designer and leadership development coach to offer programs related to Creative Aging at many venues in the Seattle area. An active participant in the local aging community, she writes regularly for 3rd Act Magazine.
Ruth Neuwald Falcon, Associate Director
For the past seven years, Ruth Neuwald Falcon has been the one responsible for NWCCA's public face. A writer, editor and Emmy Award-winning documentary filmmaker, Ruth brings her artist's eye and editor's sense to everything you read and know about NWCCA. At the beginning of the pandemic, as a way of building virtual community, she started the Corona Support Blog. She is currently working on a family memoir about the Holocaust.
In 2023, Ruth and Rebecca continue to make NWCCA relevant and vital. They also support each other in their work in the broader community. For both, service in its many forms is a primary value. 
Rebecca is refocusing her coaching skills to offer consultations with people who struggle with conflicts and seek clarity and more comfort in their communications with friends and family. She's calling it Communication Coaching and offering hour-long sessions via Zoom. "My goal is to help people who want to improve how they interact with others they care about. It is not therapy but is therapeutic. I encourage honesty and emphasize how to listen well and practice compassion. I suggest tools and approaches that can change the dynamic between people who have hit obstacles in how they engage with each other."
Ruth is co-author, with Sandy Sabersky, of The Elderwise Way – A Different Approach to Life with Dementia and continues to publish the Corona Support Blog. She is expanding her work as an editorial consultant and writing coach. "Both the blog and my work with writers on their longer projects are meeting my goal of utilizing my skills in the service of supporting others in their creative and personal fulfillment."
Board of Directors
NWCCA continues to share what we find that supports us both internally and as part of our caring community. You can email us at nwcca.seattle@gmail.com.
Photo of Rebecca by Paulette Perhach.