The Value of Volunteering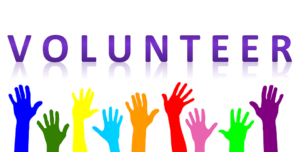 Where would our community be without volunteers?
by Gary Davis, Executive Director, Companis
Recently, a friend shared a quote I think eloquently describes the intrinsic value of volunteering, of sharing our gifts embodied in the special blend of our skills and our souls:
"…It takes generosity to discover the whole through others. If you realize you are only a violin, you can open yourself up to the world by playing your role in the concert." — Jacques Yves Cousteau
And what a 'concert' it is! Where would our community be without volunteers? Society's most cherished and important elements depend on them: schools, the arts, spiritual communities, clinics and hospitals, political movements, and (of course) nonprofits of every stripe, and so much more.
I'll bet you have a story of how a volunteer has touched your life, perhaps even helped change its course? Perhaps you've done the same for someone, and have more to share?
The very personal calling that moves us to show up for others, or for a cause, is a fundamental part of caring and healthy community. Indeed, volunteers are the elemental fabric of a community's 'safety net'. Programs aimed at helping our neighbors cannot exist without them. It's why the agency I'm privileged to manage — Companis — exists.
My colleagues and I are honored to assist folks looking to serve. Companis matches volunteers with Seattle-area nonprofits serving our most vulnerable neighbors, igniting social justice movements, assisting immigrants and refugees, seniors, youth, our LGBT community, and more.
Each person's call is precious, and deserves nurture. Beyond placing volunteers, we then support them in their service, through workshops, group meetings, retreats, and more. At Companis, we'd be honored for you to share your talents with us, so we can help you find your seat in the concert, and join in the beautiful symphony.
Further Resources:
Americorps Washington: Retired Senior Volunteer Program
Full Life Care: Volunteer Programs and AmeriCorps
King County Seniors Online: Volunteer Opportunities
Sound Generations: Volunteer Opportunities
United Way of King County: Volunteer Opportunities in Seattle
Inclusion in this list does not imply endorsement.